We offer industrial automation services for controlling all type of systems: industry, energy sector, heating and air-conditioning, etc. To that end we design, manufacture and programme the different components in the system.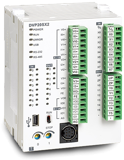 PLCs
We have experience in programmable logic controllers of the main brands in the market, being specialists in Delta Electronics. Isolated automats for controlling individual equipment or more complex systems with multiple automats connected by fieldbuses or in different locations.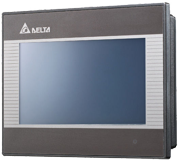 Control touchscreens.
We prepare and design control operator panels including all the necessary components: recipes, graphs, multiple languages and integration with data collection systems.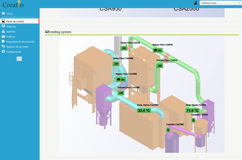 Integration and data storage.
In CreatioWeb! platform or any other data storage system we can collect functioning data from automats for traceability, production study, alarms, historical behavior data or effects of external factors purposes.